It started with a problem...
Working as a cabinet maker in 1987, Jeff Nichols was hired to replace some deteriorated exterior siding on a mid-century modern home designed by the famous developer Joseph Eichler.
Assuming this would be a straightforward job, he took the measurements and went down to the local lumber yard.
Much to his surprise, the specific siding he needed was nowhere to be found! In fact, Jeff learned that the authentic material was no longer in production!
Make it like they used to?
Realizing that homeowners, contractors, and architects of mid-century modern homes across the nation had very few options for materials specific to the 1940s-60s, Jeff set out to solve the problem.
The son of an inventor, Jeff cleared a corner of his cabinet shop and began building his own versions of the original machines that milled the vintage wood patterns so difficult to come by today.
After countless hours of trial, error, and a whole lot of tinkering, Jeff dialed in his machines and, alongside his wife Annette, opened Eichler Siding to cater specifically to the mid-century homes developed by Joseph Eichler. 
As the demand for authentic mid-century modern materials increased both locally and nationally, the Nichols' expanded their product line and launched Vintage Plywood Millworks to produce the unique plywood, paneling, and siding specific to homes built in the mid-century.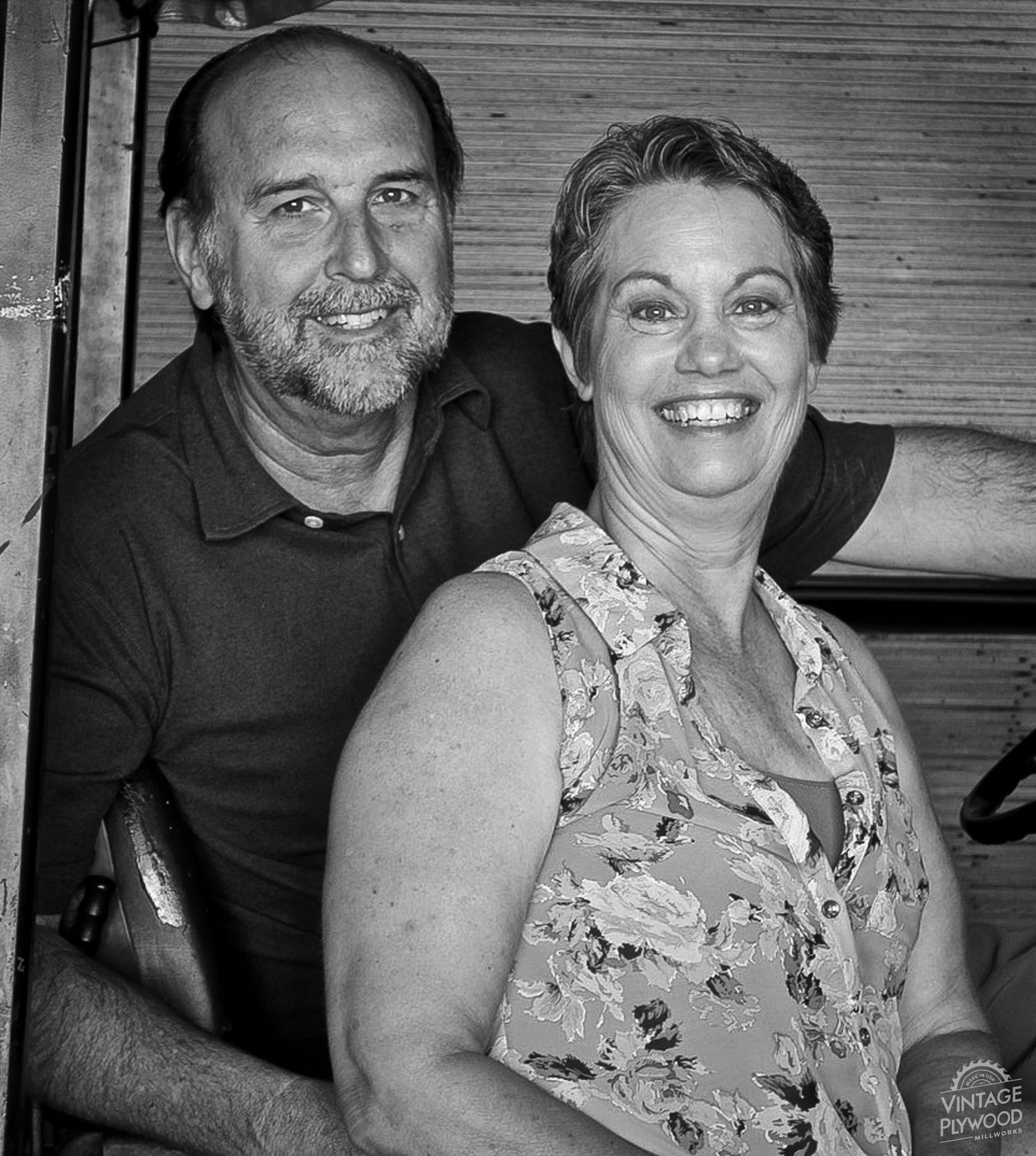 Family Owned & Operated
Since the beginning in 1987, Jeff and Annette Nichols have been committed to producing authentic vintage plywood and hardwood materials for mid-century modern homes at a reasonable price.
Over the years as a family owned and operated small business, Vintage Plywood Millworks has been trusted by thousands of homeowners, contractors, architects, and designers of mid-century modern homes.
Whether you need to replace original material, are planning a new build, or would simply like to add mid-century flair to your home, Vintage Plywood Millworks will help you get it done right.