Regular price
Sale price
$65.75
Unit price
per
Sale
Sold out
Share
LOOKING FOR HARDWOOD PLYWOOD?
Unfortunately, we are unable to offer our Weldtex pattern in hardwood plywood due to the thin hardwood veneer. Weldtex Plywood is only available in Monterey Pine plywood. If you're looking for hardwood, please see our Weldtex Hardwood. 
View full details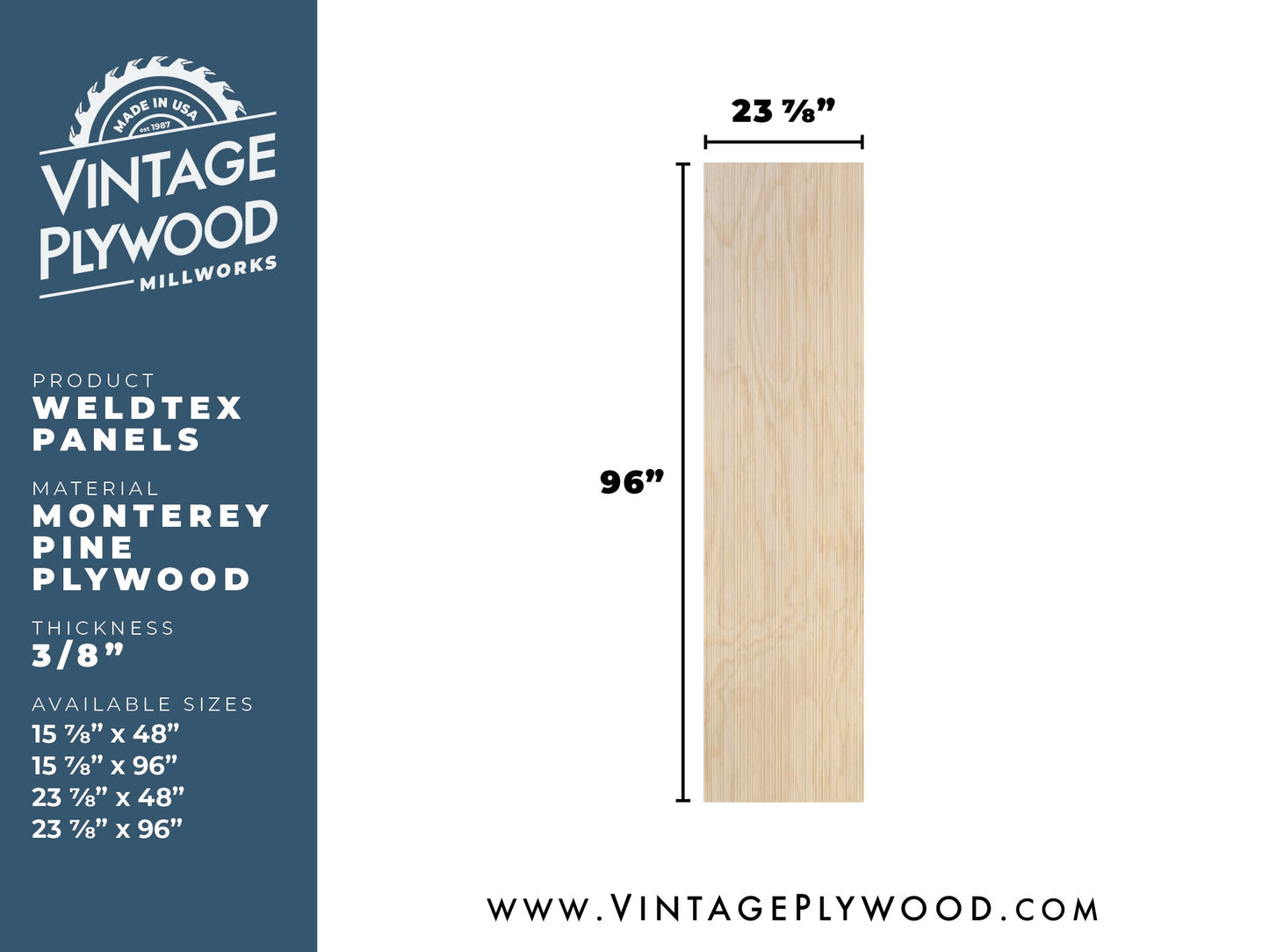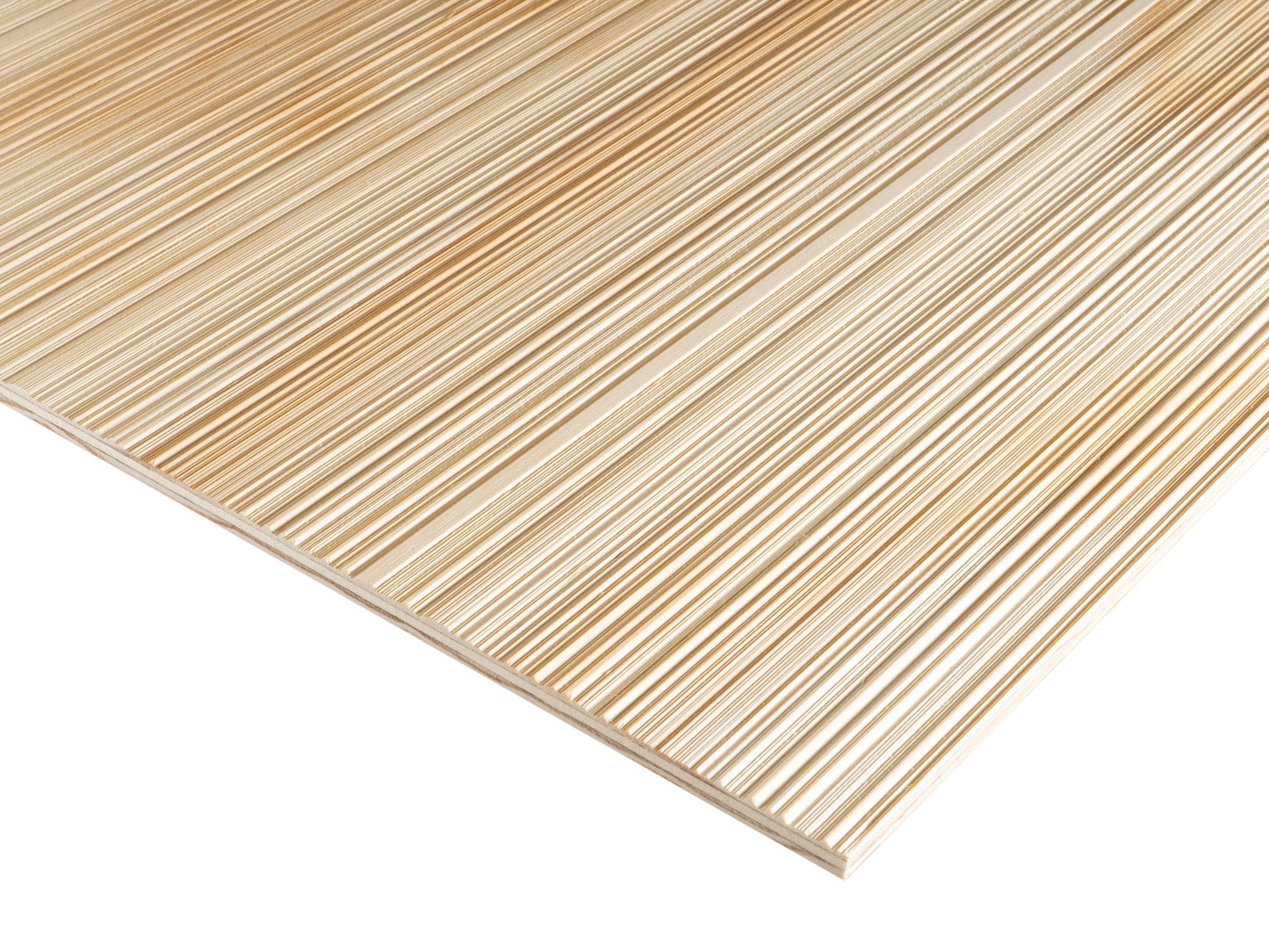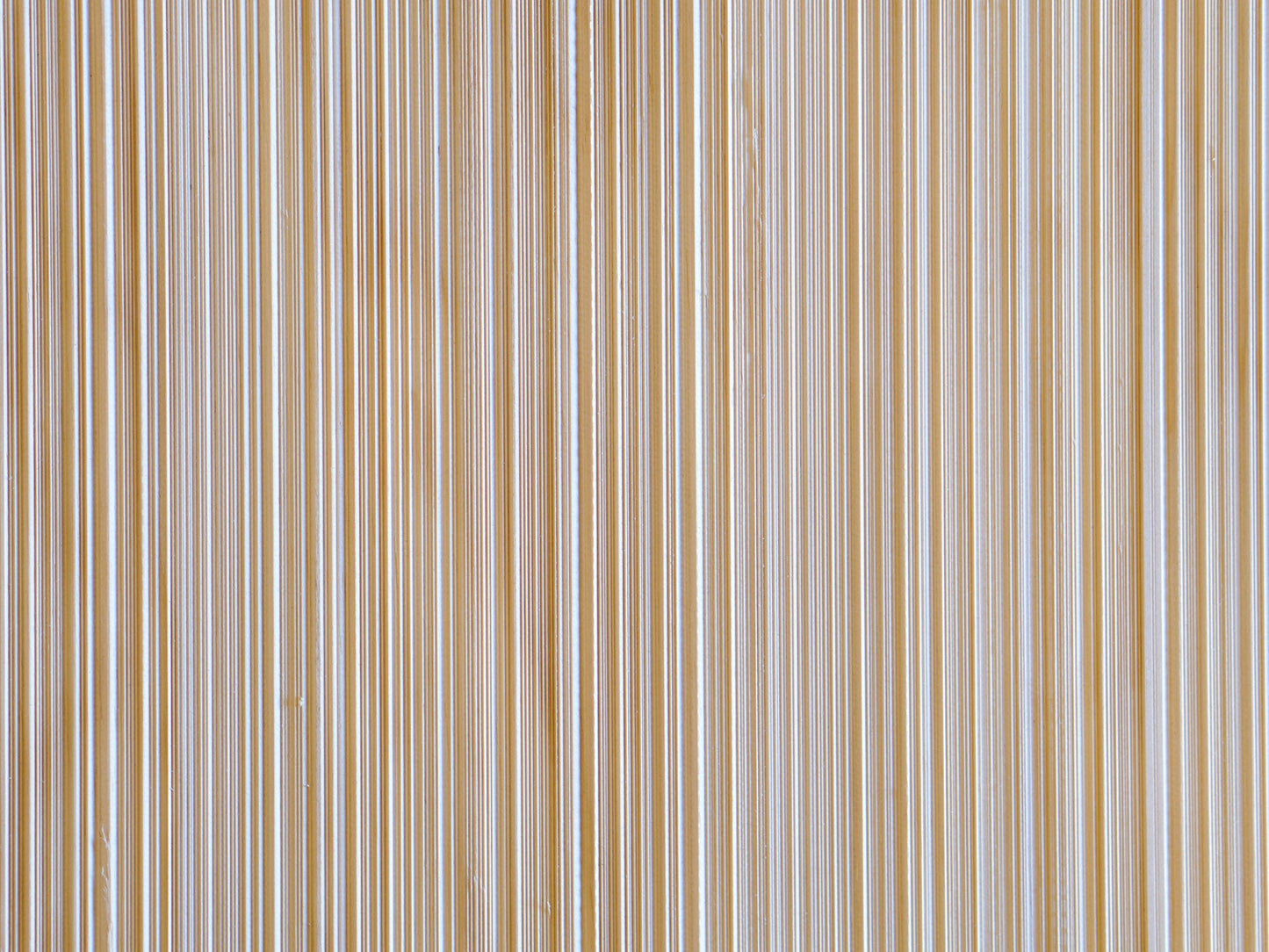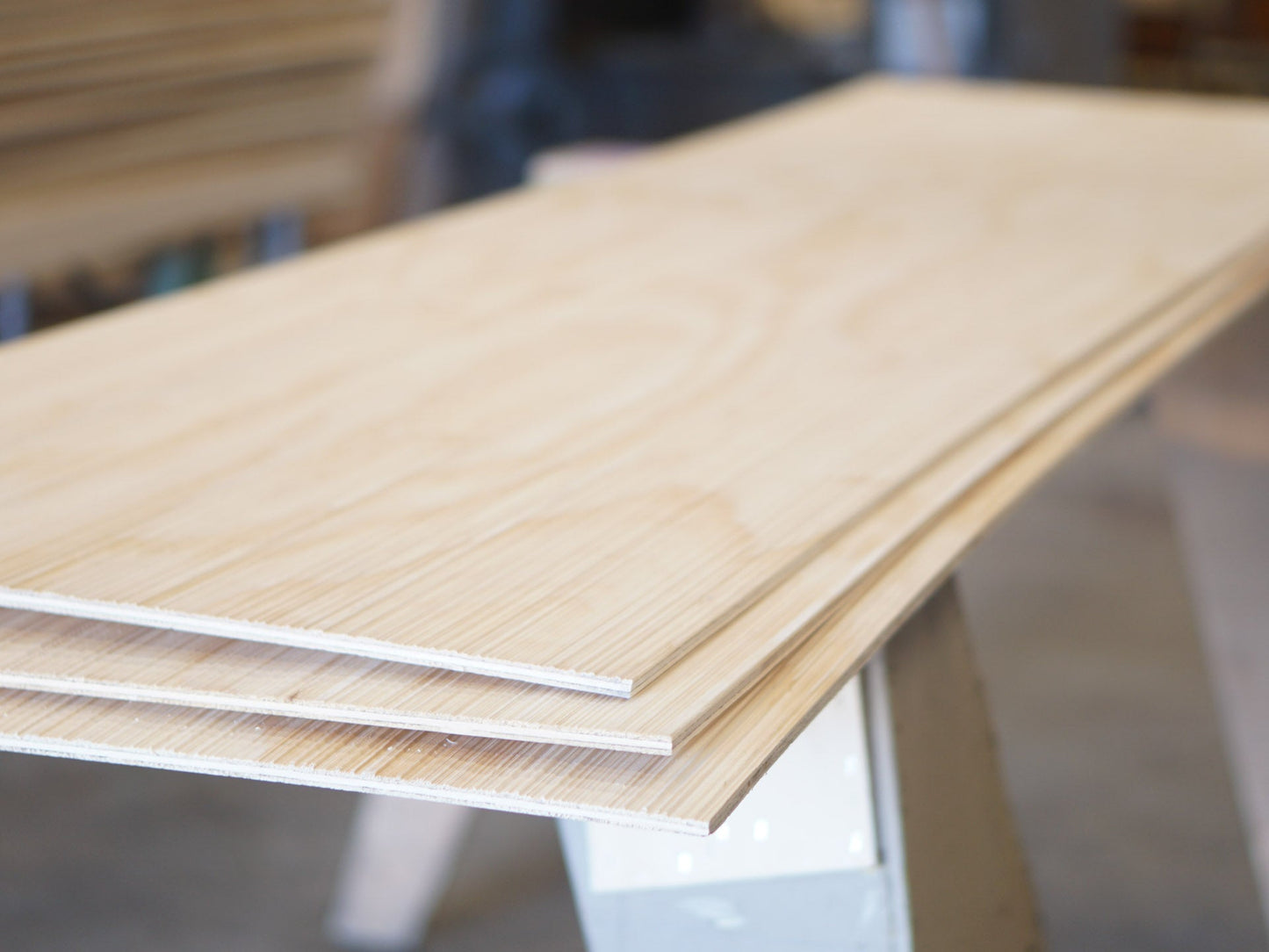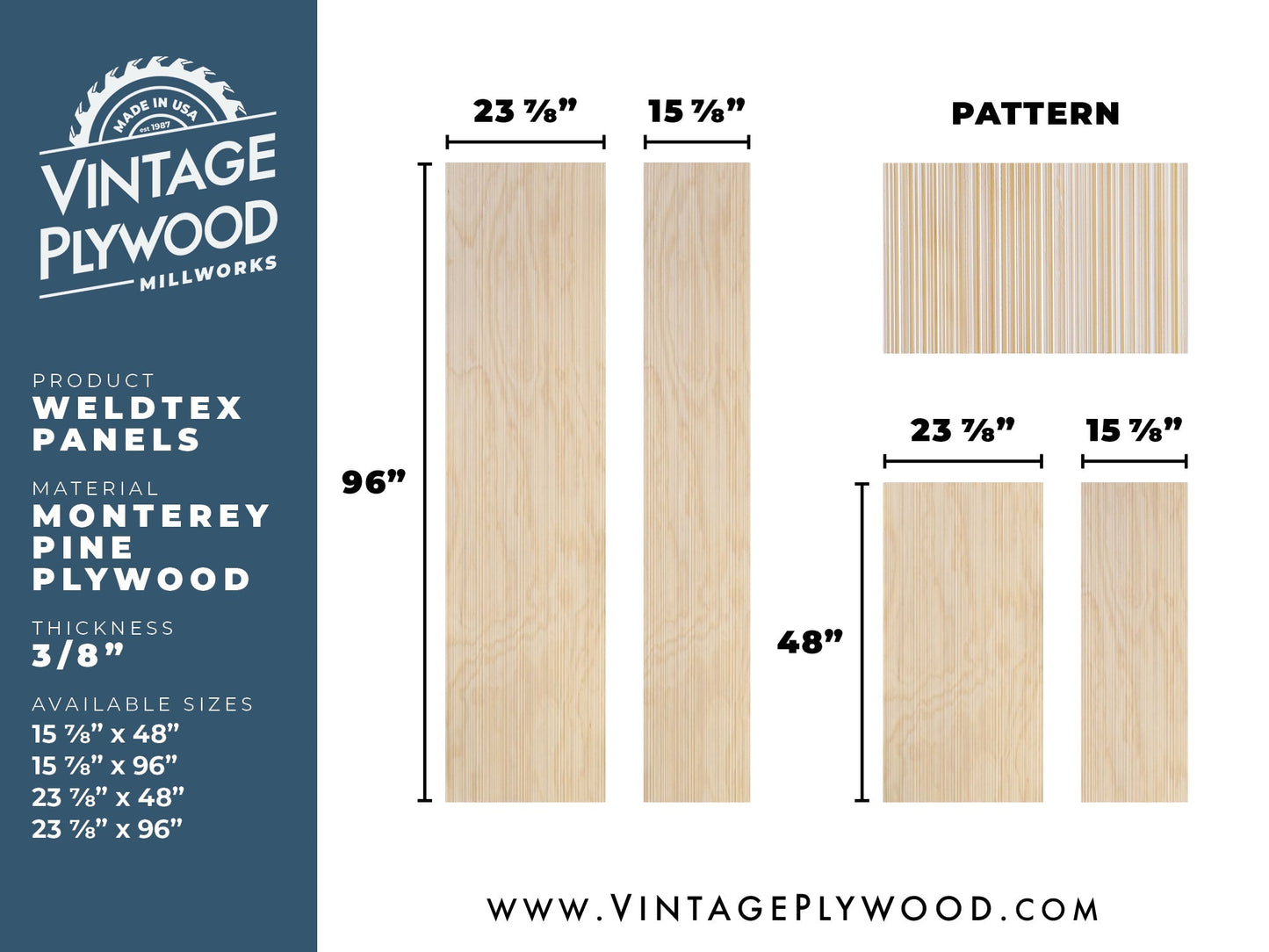 Common Applications

Ceiling tiles
Accent wall panels
Interior paneling
Exterior siding
Soffits

Available Sizes

PANELS: 15⅞" x 48, 15⅞" x 96", 23⅞" x 48", 23⅞" x 96"
About Weldtex • Rectangular Panels
Weldtex is a uniquely grooved wood pattern commonly applied to mid-century modern homes as decorative ceiling tiles, accent walls, exterior siding, and soffits.

Whether you're looking to replace original tiles or panels, or want to add a touch of mid-century modern flair to your home, Vintage Plywood's Weldtex Plywood panels are near perfect replications of the original.

HISTORY OF WELDTEX
Created by designer Donald Deskey (who also designed the logos for Crest toothpaste and Tide laundry detergent), Weldtex was originally manufactured by U.S. Plywood and was widely used in homes built in the 1940s-1960s across the nation. As time progressed, this wonderfully creative product was utilized by notable architects such as Frank Lloyd Wright, Gregory Aims, and a host of others.

WHAT'S IN A NAME?
Throughout the years, Weldtex has also been called combed plywood, striated plywood, ribbed plywood, corrugated plywood, and grooved plywood, which has caused a bit of confusion. Call it what you want, we think it's super cool and gives any house an authentically retro look!

COMMON APPLICATIONS:

Ceiling tiles
Accent wall panels
Interior paneling
Exterior siding
Soffits


AVAILABLE SIZES:

PANELS: 15⅞" x 48, 15⅞" x 96", 23⅞" x 48", 23⅞" x 96"


PATTERN: Combed, Striated
MATERIAL: Monterey Pine Plywood
THICKNESS: 3/8"
EDGE: Square
FINISH: Raw wood, Paint-grade

PRODUCT NOTES: Due to the thin layer of veneer, we are unable to produce Weldtex on hardwood plywood. However, we offer the pattern on hardwood planks, see our Weldtex Hardwood options
Returns & Refunds
We take great joy in manufacturing our unique patterned wood products, so we always want to make sure our customers are extremely happy with their purchase.
However, as a small family owned and operated business, we do not have the capability of accepting any and all returns like most major "big-box" stores.
Please double check your order confirmation to ensure you have ordered the correct product with the correct dimensions for your project. For more information, see our Shipping & Return Policy.